Jesuit 'Greatness'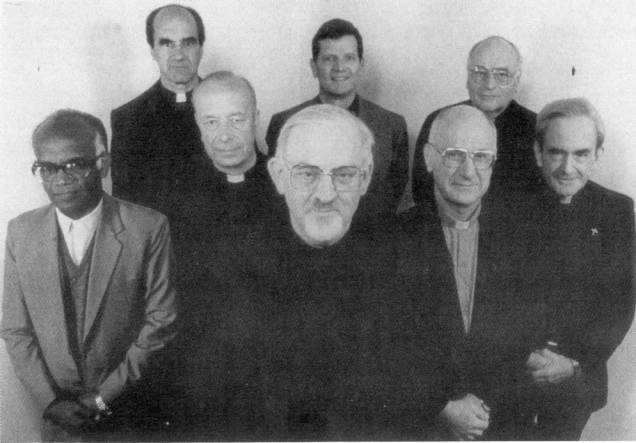 Copied from a reflection of a Jesuit Provincial of the California Province
-----------------------------------------------------------------------------------------------
Some time ago, a young man asked me how it was that so many ordinary men, upon entering the Society of Jesus, went on to do great things. What was it, he wondered, about Jesuit formation that brought "greatness" to the fore in the individual Jesuit? I must confess that I'd never really thought about Jesuit life in those terms. Upon further reflection, however, I thought of the "great desires" that were so important to St. Ignatius. Fr. Ed Kinerk, S.J., in his article, "Eliciting Great Desires," sheds considerable light on these "great desires" and helps answer the young man's question:
"One of the paradoxes of the group of early Jesuits was that Ignatius attracted to his company men like Pierre Favre and Jerónimo Nadal. A Francis Xavier we could expect: he and Ignatius came from the same fiery soil. But Favre and Nadal were timid men, often depressed, and bothered by self-doubt – hardly promising material for the spiritual and apostolic rigors of the Society. Nonetheless, Ignatius saw beyond their fears, and he uncovered in them intense desires to follow Jesus Christ and give service in his name. We know the rest: Nadal is considered our greatest source for understanding the mind of Ignatius, and we honor Favre as a `blessed' of the Church.
"It was the genius of Ignatius ordinarily to win his men to his viewpoints, rather than impose on them or the Society a particular way of responding. He went to great pains to draw the best out of his men by helping them to discover for themselves what they most deeply desired; and he always assumed that the most effective and energetic
Jesuits would be those who could generate their own zeal. In fact, he did not want any other kind around, since the far-flung and ambitious mission of the Society demanded men whose energy and apostolic desires would in turn be sources of animation for others."
Some years ago, one of my Jesuit heroes, the German theologian Karl Rahner (1904-1984), was asked how it is that a modern man can still remain or become a Jesuit. His entire answer is magnificent, but it included the following:
"I still see around me, living in many of my companions, a readiness for disinterested service carried out in silence, a readiness for prayer, for abandonment to the incomprehensibility of God, for the calm acceptance of death in whatever form it may come, for total dedication to the following of Christ crucified."
It's clear that Karl Rahner not only experienced Jesuit life; he reflected on it and found words to express the fruit of his reflections. Perhaps he even read about it and brought his thoughts about it to prayer. But it seems that he helped find his own "great desires" in the lives of the Jesuits with whom he lived and worked.
* In the picture (center): Very Rev. Fr. Peter-Hans Kolvenbach, S.J. Superior General of the Society of Jesus.